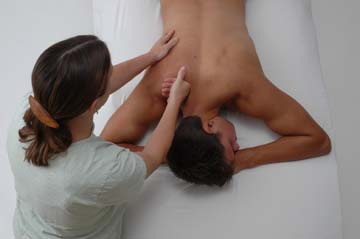 An initial series of Rolfing usually consists of 10-13 sessions each lasting 60-90 minutes and most often spaced 1-2 weeks apart.
Enhance
Posture
Flexibility
Coordination
Dexterity
Athletic performance
Vitality
Breathing
Self esteem
Growth and development
Decrease
Stress
Pain
Scar tissue
Injury rates
Rehabilitation time
Rolfing complements most physical therapies as well as other contemplative practices.

Under the care of your Professional Rolf Practioner, each session builds upon the others. Your strain patterns release and your body returns to a more natural, effortless alignment.